Gateway is to Web3 what Zapier is to Web2!
What is Zapier?
Zapier is a tool that empowers users to integrate web applications and automate workflows. It is the no-code automation solution for Web2.
Now, what's Grindery Gateway?
Gateway is the no-code automation solution for Web3. It is the easiest way to connect Apps and dApps across chains and protocols as it facilitates a unified, seamless on-, off-, and cross-chain integration."
The good news! You can access Grindery Web3 Gateway on Zapier and connect your dApps to over 5,000 Web3 apps supported by Zapier.
Use Case: Real-time wallet deposit notification
Problem: Owners of non-custodial wallets largely don't get a notification when they receive new deposits to their wallets.
Solution: Use Grindery Web3 Gateway to detect new wallet deposits and connect to a notification app via Zapier, e.g. Slack, Gmail, or Discord.
Figure 1 below shows a sample workflow configuration in Zapier while figure 2 show sample notifications. Indeed, there are tons of things you can build with the Grindery Web3 Gateway.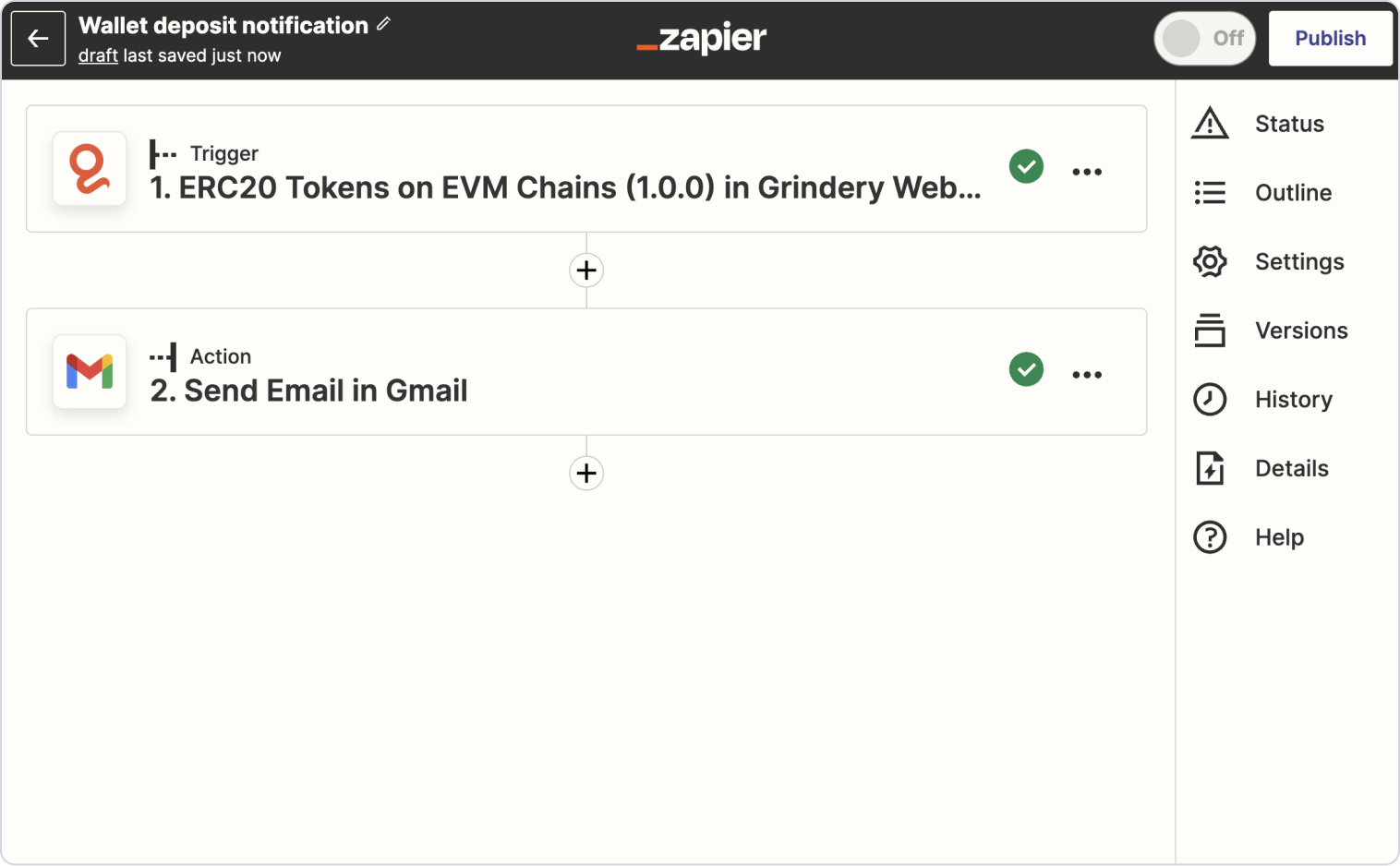 Live Deposite Notification in Action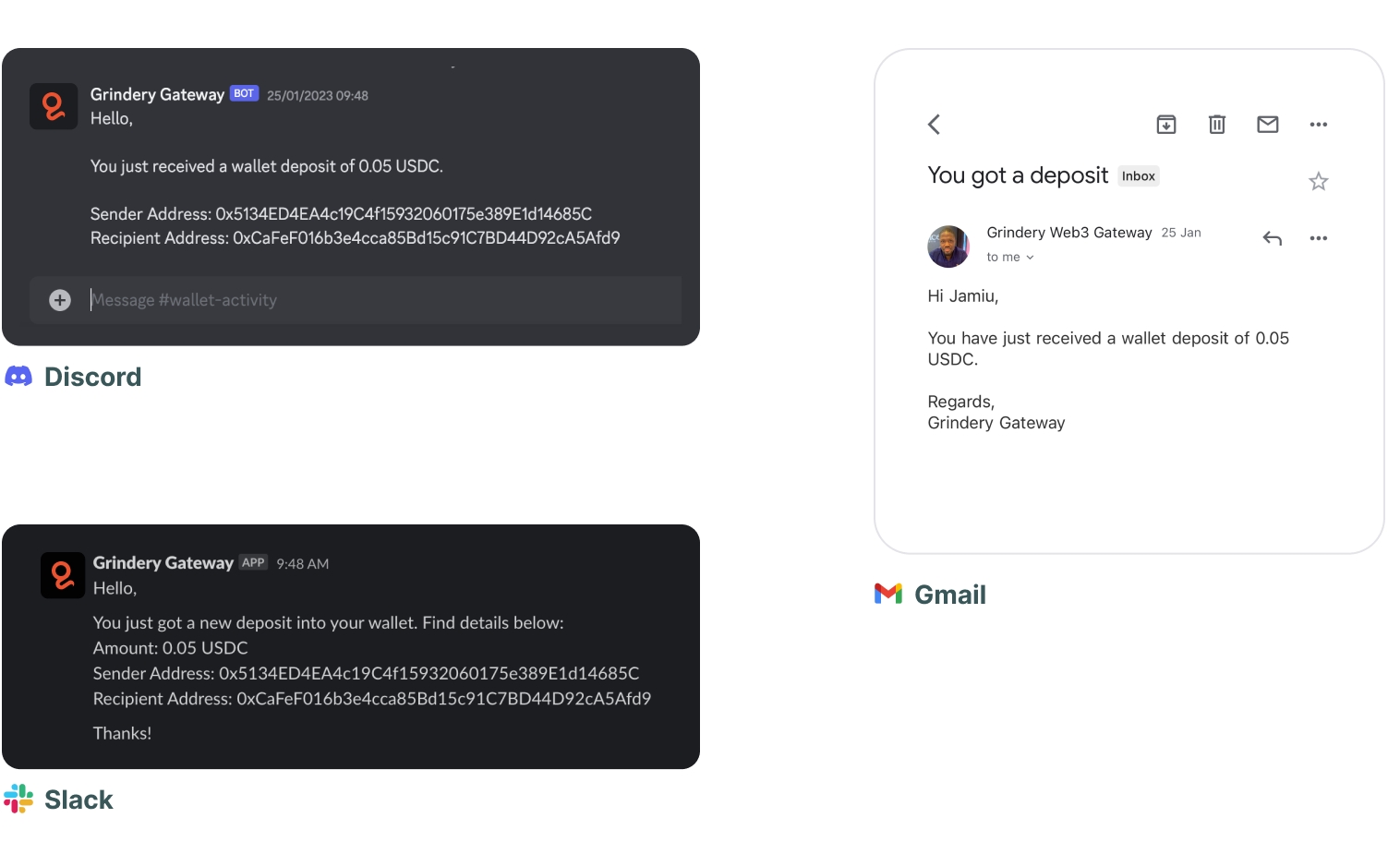 To get started with the Grindery Web3 Gateway, you can
check out our course
on how to create an automated wallet transaction log using
Gateway
.